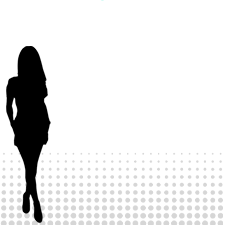 Good afternoon all,
Today I'm here with a mini thank you card for the
Runway Inspired Challenge
. This week we have been given THE most fabulous inspiration photo with striking white, black and red. The dress comes from Albert Martincich and is really creativity provoking.
The dress is still very clean and simple. yet really packs a punch and so I felt my card had to do this same.
I decided to make my background black and white and have the focus in red. I cut three varying strips of black card and layered them on top of the white base card. I then die cut and stamped in black ink, a wonderful flower from Clearly Besotted. I wanted this to be hanging slightly over the edges of the base card and hence why I made the base card a mini one!
I propped the flower up on some foam pads, added a few red crystals to centre of the flowers and off to the side.
I am happy that I have achieved what I set out to - a CAS card, that packs a punch!!
Mnay thanks for looking. Any comments are always so much appreciated.
Laura xx
Cardstock - black and white card by Papermill Direct. Red card from stash
Stamps - Clearly Besotted Fresh Flowers
Embellishments - Crystals by Anitas